Queen Amanda
Can't dance, can't sing, but she can talk 16 women into wearing red wigs and tiaras, so we don't mess with her. And we're kind of worried about what she'll do next.
Queen Annette
She's a mild-mannered lady, but don't mess with this sweet little queen. She's raised a couple of Marines and she can take care of you, too!
Queen Beckie
With a big Texas smile and a heart to match, Queen Beckie is as pretty as a Lone Star sunset. But this cute little queen can pull on her boots and outwork every man in town.
Queen Carmen
Graceful Queen Carmen is the accessory queen. Wherever she is, she's sure to shine. Watch this bling queen shake her tailfeather.
Queen Cindy
Sweet Queen Cindy is the nicest of us all, just wind her up and listen to her giggle.
Queen Coleen
She's a vicious grammar guardian who will smile sweetly at you while explaining that you have the language skills of a 4-year-old.
Queen Gigi
Whether she's wrangling a pickle-eating contest or a classroom of kids, this cool-as-a-cucumber queen has got it all under control.
Queen Priscilla
This rowdy queen can ride herd on a group of volunteers all day and then dance all night.
Queen Jan
Our Queen Jan is a lady of many talents, from running a restaurant to mixing up a margarita, Queen Jan is there to do it with Texas style.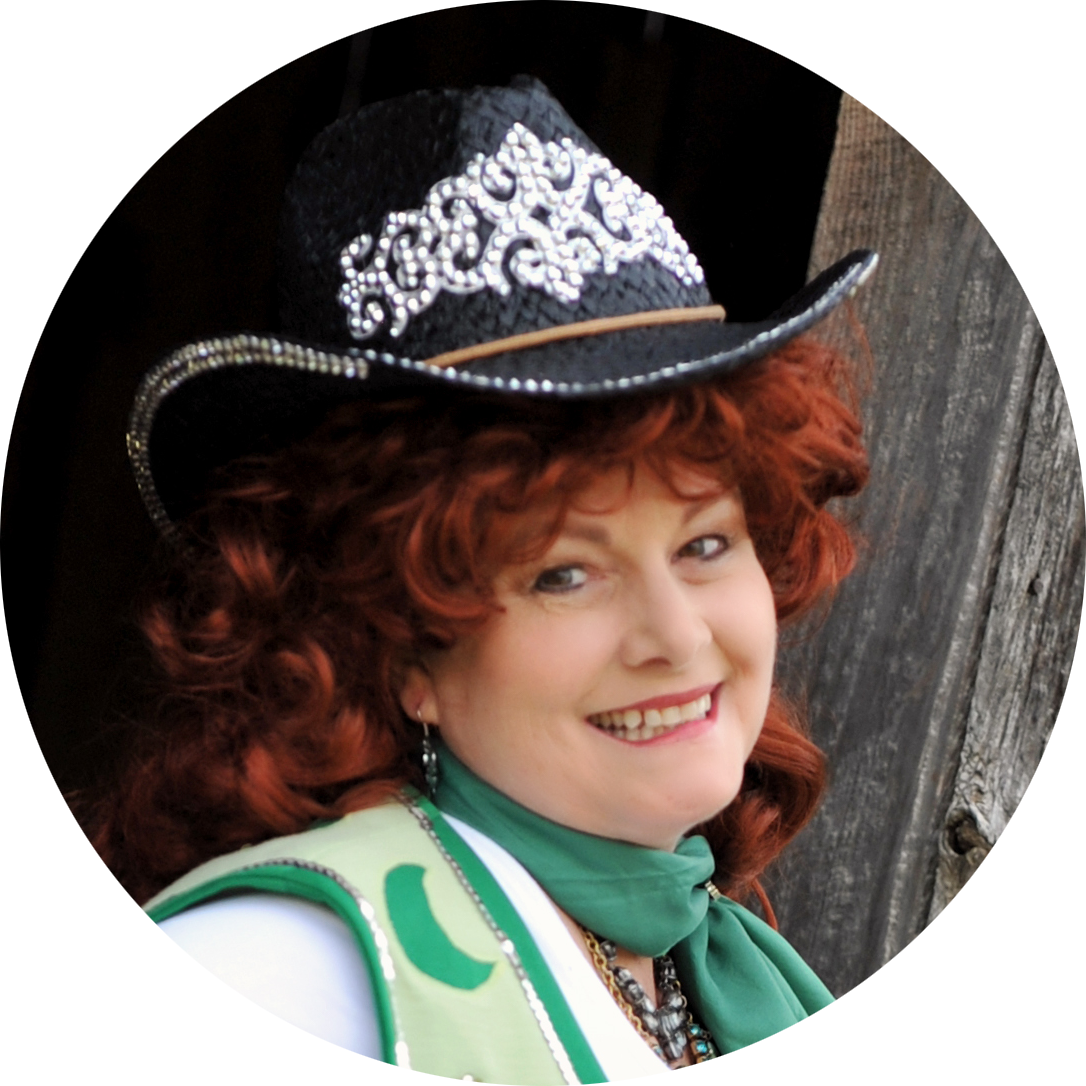 Queen June
Queen June can fry up a mess of pickles or ride herd on a rowdy crowd. Under that soft Southern exterior, she's a steel magnolia with spurs.
Queen Lorie
This is one spicy Pickle Queen with a heart for animals, 6-foot dancing Cajuns and slinging beads.
Queen Michaela
She looks like a Disney princess, but Queen Michaela can wrangle twins and a black-belt karate master, whip up a cake and make her own dress.
Queen Paulette
She may be tiny, but this little Cajun queen knows how to throw a party and sling some beads with some Louisiana spice.
Queen Rhonda
Smart and witty, Queen Rhonda leads a respectable, responsible life, until she dons her royal pickle bling and takes her rightful place as the queen she is.
Queen Sheri
Good Queen Sheri has a bark bigger than her bite, but her bark is pretty big. She can take a float apart, wrangle a pack of Cub Scouts and line up a parade.